19 December 2019
Flying the flag for Hino at the Dakar Rally 2020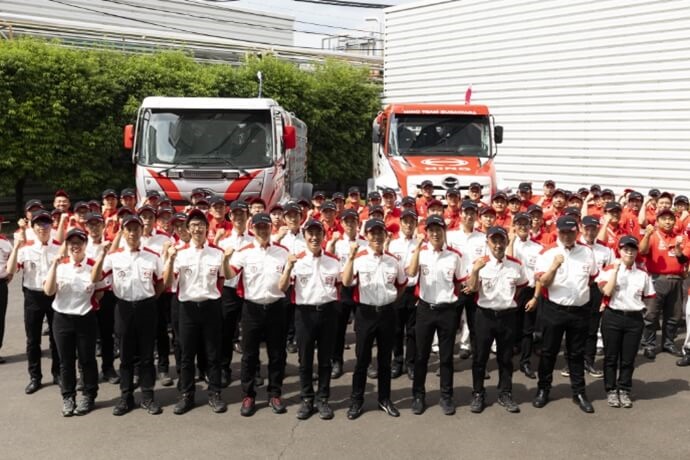 Here at Hino, we're excited to race one of the toughest ever Dakar Rally courses, this year is in the rugged terrain and risky sand dunes of Saudi Arabia.
Taking on the challenge of finishing in the leading group, we've upgraded our trucks to focus on driving stability and reduce vibrations over challenging terrain - which should suit the arduous, sand-based course.
We will be competing with two Hino trucks this year and making some exciting changes to the 'Little Monsters' as our trucks are affectionately called. Each truck is fortunate enough to have some of the most advanced technology we have ever included in a racing truck.
Car 1 is based on the Hino 500 Series we see in Australia and will be piloted by superstar driver, Teruhito Sugawara.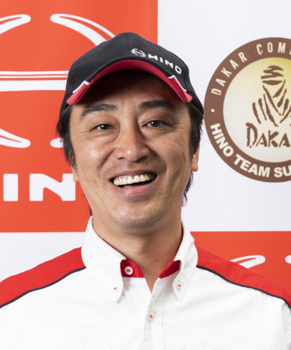 Following the retirement of one of the legends of the Dakar rally, Yoshimasa Sugawara, also known as the 'Iron man of Dakar' and winner of 10 Dakar rallies with Hino Team Sugawara; his tradition will followed by his son Teruhito Sugawara in Dakar 2020.
Teruhito continues to deliver incredible driving performances throughout 2019, and as well as taking over from his father in the driver's seat for Dakar 2020, will also be team director. He'll be hoping to add another impressive showing to his resume.
Car 2 is based on the Hino 600 Series, developed specifically for the North American market, and will be driven by Ikuo Hanawa.
Ikuo has been racing since his third grade of high school and racking up the wins, reaching a 100 plus wins in official races. He has established his credentials in a number of international off-road races including the BAJA1000, becoming the first Japanese driver to finish in the top 5. His credentials speak for themselves and he is ready to pilot car 2 across the line.
When it comes to the trucks, both are 6-cylinder, 4-cycle inline diesel, with a max output of 750PS. The differentiation in trucks 1 and 2 lies in the height, weight, length - and transmission.
Car 2 has a Torque converter AT (6-speed forward, 1-speed reverse), compared to car 1 which is a MT (6-speed forward, 1-speed reverse).
As well as the formidable driver line-up and high-spec vehicles, the team also boasts new navigators, mechanics, and support members who will be looking to make their mark this year. As we integrate even more forward-thinking innovations into our trucks, we're also heavily focused on learning and development.
Of course the 'Little Monsters' need support throughout the race and with two Hino 700 Series ZS heavy-duty trucks on hand to support the transportation of essential spare parts and mechanics throughout the duration of the rally.
To travel from stage to stage, our mechanics ride on the support vehicle and follow either car 1 or 2. Our mechanics perform an absolutely essential role behind the scenes to allow our drivers and trucks to perform at their very best.
Some of our young engineers will be excited to experience the real-world rally setting, and it'll provide invaluable experience for the future. We're ready to go - make sure you follow our progress during the race!